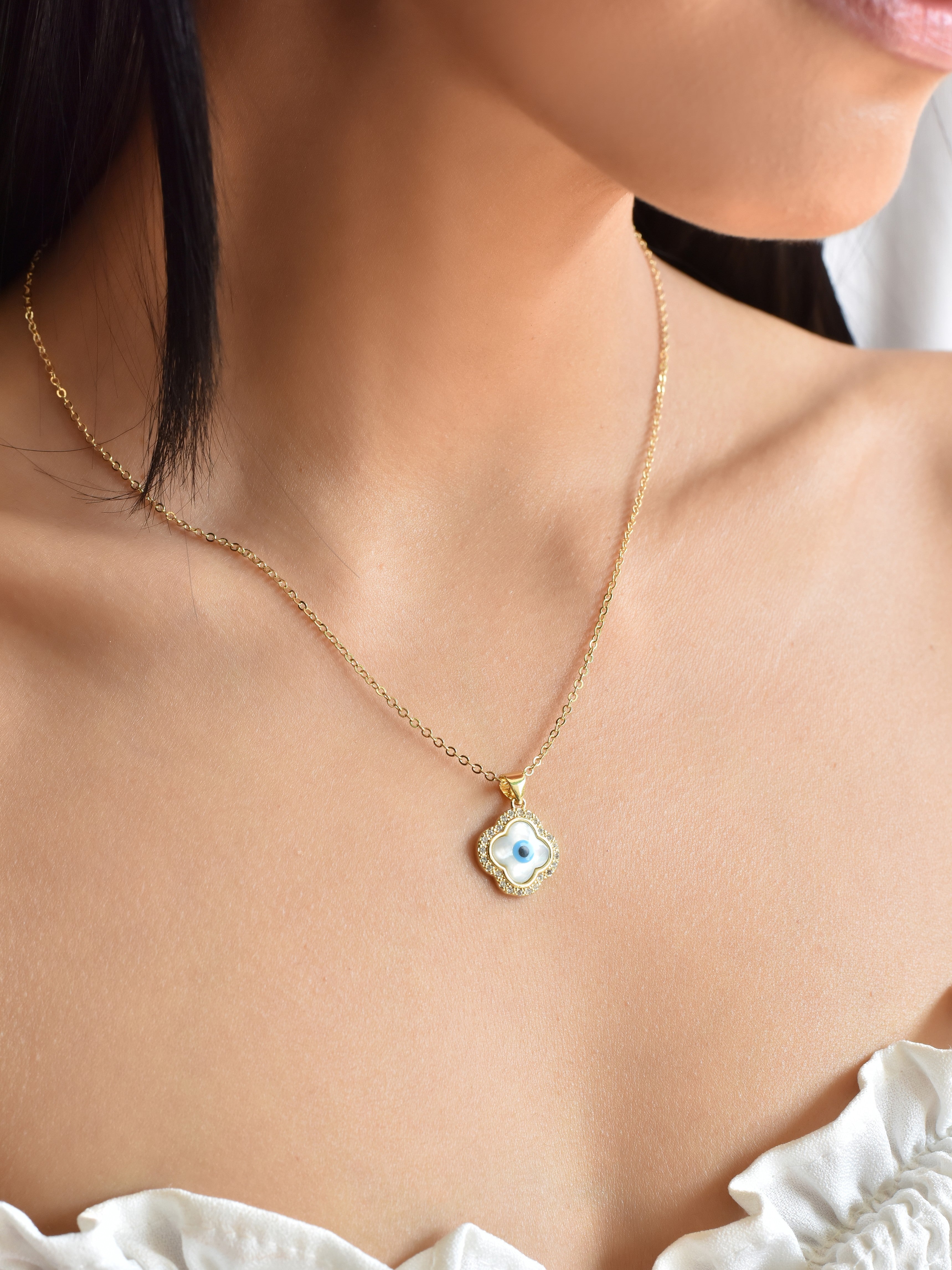 THE 3 PIECES OF MINIMAL EVIL EYE JEWELLERY YOU NEED IN YOUR COLLECTION!
Ready to get minimal? Shop our Minimal Jewelry Collection
 

to discover your new everyday must haves.  

A DAINTY GOLD PLATED NECKLACE
When it comes to an everyday necklace, nothing beats a dainty pendant. You can stand out even in a crowd by adorning gold-plated necklace. The styles and designs of our Jewellery have undergone drastic changes to be at par with the changing fashion trends.
Shop Here: Harper Gold Necklace  The Floating Diamond Necklace
A CLASSIC EVIL EYE PENDANT
It is said that 'the eye is the window to the soul' as it often reveals our true emotions to the outside world. But there is one 'look' that is shrouded in mystery and folklore: The Evil Eye.
In order to protect oneself from the evil glares from another person, you wear an "evil eye". An evil eye is a talisman or amulet, designed in the shape of an eye, traditionally in the colors blue or green, that indicate spiritual protection. These talismans or evil eye "repellents" come in different shapes and forms as pendants, bracelets, earrings and rings. 
Shop Here:Blue Evil Eye Pendant Necklace
EAR CANDIES
Hoop earrings are one of the oldest fashion pieces in the world today. With a unique history and significances they are the ultimate statement pieces for women all around the world.
 Are you a fan of hoop earrings? Do you love your ear candy? Prepare to be inspired as you learn about this powerful earring for every beautiful woman in 2021 and beyond.

These  Klissaa Mini Hoops are a pair you'll keep forever. The staple that you'll never want to take off, and never have to.
Shop Here:👇
Color Pop Hoops   Klissaa Mini Hoops    Chloe Gold Plated Hoops
Keep Shopping :)
www.klissaa.com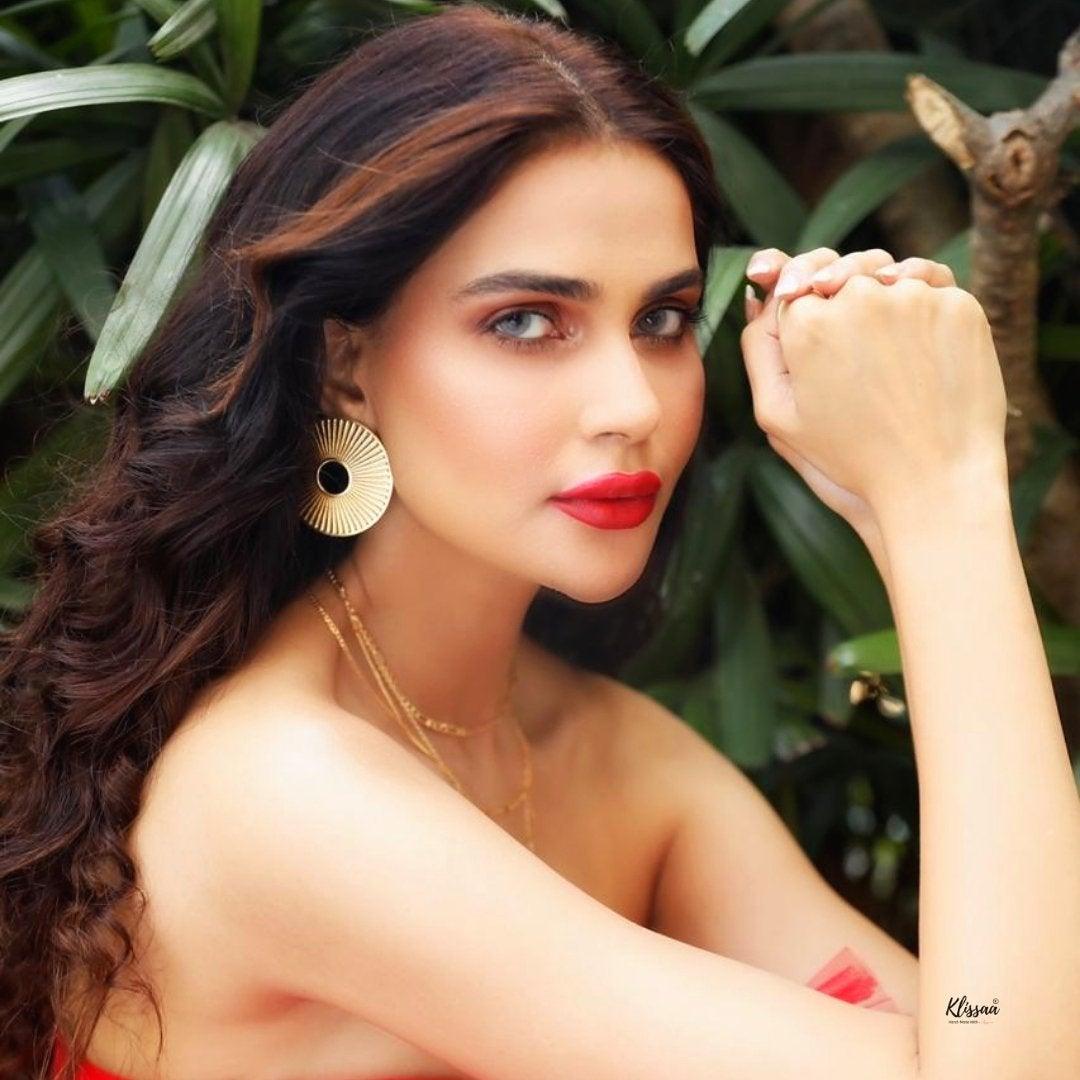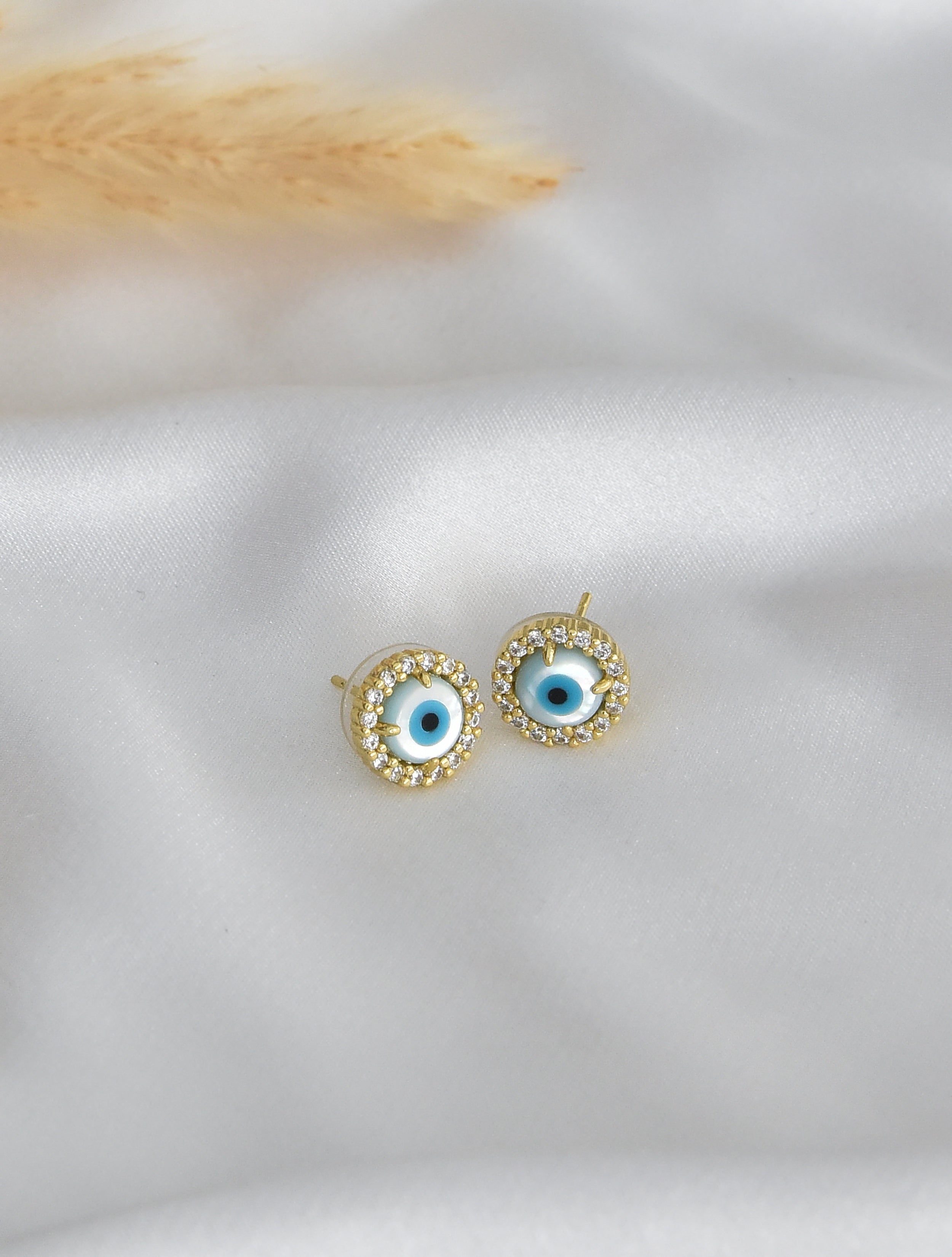 Jewelry
What Does The Evil Eye Jewelry Mean?   Despite its presence as an increasingly popular jewelry trend globally, the Evil Eye is taken extremely seriously in cultures across the globe where belief in...
Read more